Content :

1)    What a success! Massive response builds up the theme of "climate change" in Musica
2)    Leading article: Programming works by women composers
3)    The latest Musica pieces of the month
4)    Coming up: two Musica sessions in 2022
5)    Help us develop a concert theme - This issue: "space, universe, cosmos"
6)    News from our members
7)    Reminders

The world of choral singing is now coming back to life, and our visitor statistics at
www.musicanet.org
are also gradually returning to pre-Covid levels. We are of course delighted to be part of the general recovery.
Musica is continuing to grow and develop: as well as the data input by the international coordinating team and a number of (mostly Swiss) publishers and composers following last November's session in Lausanne, we have refreshed the links to the composer, author and publisher information on our "favorite pieces" pages (since 1998). Most of this information is just as useful as ever – even where many years have gone by since it was first put on the site (https://www.musicanet.org/en/archives-of-favorite-pieces/).
We have also added numerous multimedia links to existing records.
And we have fully reviewed and updated the Auditorium, which contains thousands of links to videos and audio recordings of quality performances (https://www.musicanet.org/bdd/en/auditorium/).
This issue of MusicaMail features the first in a series of articles by experts specialising in a particular area of repertoire. Today we focus on the repertoire of pieces by women composers.
I hope you will again enjoy reading our newsletter,

Jean Sturm,
Executive Director of Musica International


1)  What a success! Massive response builds up the theme of "climate change" in Musica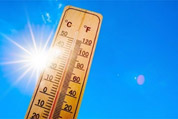 We pointed out in our last MusicaMail that we had just one score on the theme of
climate change
. Both your response to our call for contributions to augment our records on this theme, and the work of the Musica coordinators, have gone beyond our wildest dreams! Believe it or not, we now have records for
more than 130 pieces
matching this keyword!
This has encouraged us to repeat the exercise for other themes (see later in this MusicaMail).


To see the results, go to
www.musicanet.org
and search for "climate change" in the "KEYWORDS, WORDS OF TITLE, …" field. By also clicking on "More criteria", you can then narrow your search to reflect your particular needs (type of choir, language, etc.). See also item (2) of this MusicaMail, which uses the topic of climate change as an additional search criterion.
Some results are also given on our
Facebook page
, where we have pinned the 11 October call for contributions to the top of the page for a few days. You can still add your comments and make new suggestions there.
And you are welcome to carry on helping us to expand this theme. Just send us your ideas and proposals. Or, if you prefer, write to
librarian@musicanet.org
for authorisation to input the information in the database yourself.
You may also be interested to learn that the UK association Making Music has put out an invitation to
take part in a Zoom event at 10.00 GMT on Friday 18 February on the topic of climate change
! We will be presenting the results of our October call for contributions at this event. Sign up for free at
https://www.makingmusic.org.uk/event/climate-change-spring-network
.
2)  Programming works by women composers

by Mary Ellen Kitchens (Executive Board Member of the Archiv Frau und Musik, Frankfurt/Main)


Networking with choral leaders and reading about the activities of choirs worldwide, I happily see that the topic of diversity in choral repertoire planning has come in to special focus recently. One aspect of the diversification of the scores we study and sing is an increased inclusion of works by female composers in our concert programs. There are a myriad of wonderful pieces written by women – for all choral settings and for any sort of concert theme.



Currently Musica will then list over 11 000 choral works which were composed by women! Given this large number, it certainly makes sense to fill out a few additional categories in the search form. For example, if you enter climate change for Keyword, SATB for Voicing in addition to F for Gender of composer, you will be shown ten search results – all of which are enriched by links to scores and other materials. Here are some of them: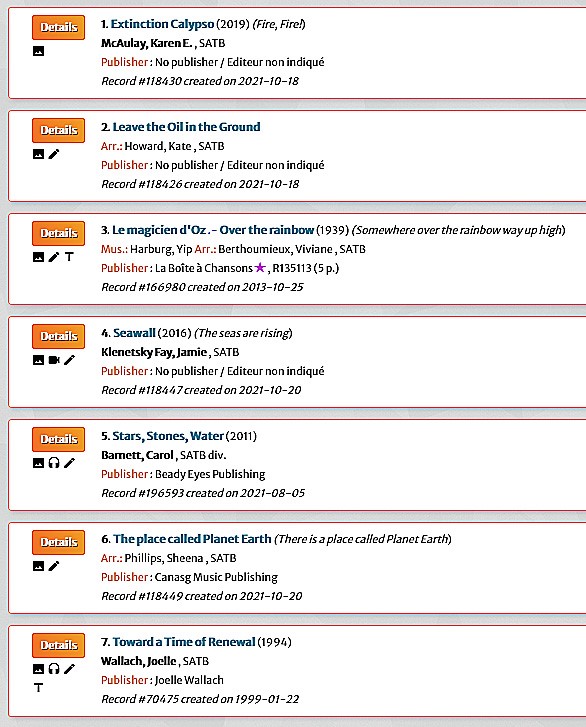 I would very much encourage all involved to keep adding information about choral music by women composers to Musica at a rapid rate as there is so much more to be discovered! The "Archive of Women in Music" in Frankfurt/Main is collaborating with Musica International to work on these matters. And there are additional possible resources with which interfacing or data exchange would be worthwhile. Links and repertoire lists pertinent to this topic can be found on the following webpage:
https://www.archiv-frau-musik.de/repertoire-listen
. And about 4000 choral works by women can be found in the Choral Diversity Database, which focuses on contemporary composers:
https://www.composerdiversity.com/choral-diversity-database
.
3)  The latest Musica pieces of the month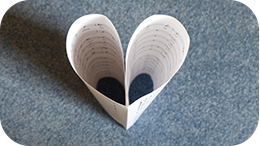 Don't forget to visit our favorite piece
every month
– the piece no choral conductor should be without on a desert island:
https://www.musicanet.org
.
The four most recent pieces:


February 2022 : "
Pulchra es
"       by Jaakko MÄNTYJÄRVI
(Finland)
January 2022 : "
Peace
"            by Martin ÅSANDER
(Sweden)
December 2021 : "
His Light in Us
"      by Kim André ARNESEN
(Norway)
November 2021 : "
Come away, death
"     by Jaakko MÄNTYJÄRVI
(Finland)
… and visit our month-by-month archive of favorites going back to February 1998: https://www.musicanet.org/en/archives-of-favorite-pieces/.
Or you can reach them from our Facebook page: https://www.facebook.com/MusicaInternational.
4)  Coming up: two Musica sessions in 2022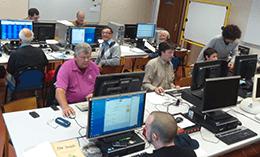 After so many months of frustration, we are delighted that we can now organise Musica sessions again.
A Musica session is nothing less than a workshop involving composers, publishers, documentalists, music librarians and choir directors who want to improve their knowledge of Musica and take an active role in promoting the choral heritage. Anyone with a skill that can help Musica to progress (translation, reading of texts in your mother tongue, etc.) is also welcome.
Working in a friendly and enriching atmosphere, participants improve Musica in quantity and quality with works of their choice. Those who take part always find these intense times of sharing and focusing on the choral repertoire to be extremely useful and rewarding.

At present we have scheduled two sessions:

An international session in France: 24-29 October 2022 at the University of Strasbourg.
➡️ Full details


In Germany, a session at the Deutsches Centrum für Chormusik, in Wetzlar, date to be confirmed. Let us know if you are interested and when you would be available. We will then contact you for more details!

And please do get in touch if you think you might be able to organise one or more Musica sessions. Just write to (
office@musicanet.org
).
5)  Help us develop a concert theme

In each MusicaMail we invite you to send us the titles of choral scores corresponding to a given theme. Where we already have a record for the pieces you suggest, we will add the keyword if necessary; otherwise, if we have sufficient information on a piece that is not yet in the database, we will create a new record –better still, why not do this yourself online?
This month's keyword(s): "space, universe, cosmos"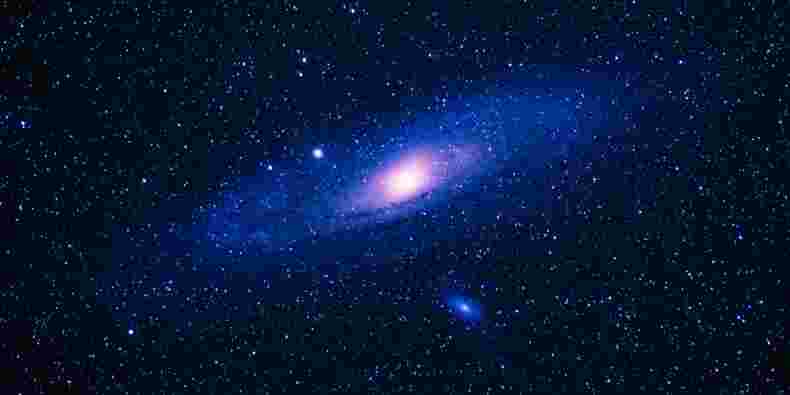 We are sure you will come up with the titles of many pieces we can link to this theme. Please email your contributions to librarian@musicanet.org, and our music librarian Pierre-Luc Pfrimmer will ensure they are followed up properly.
Alternatively, you can add comments to the February post regarding this theme on our Facebook page, where you can also follow developments in real time.

We are grateful for all contributions, so don't just leave it to others to get involved. This is your chance to help build an interactive MusicaMail project.

6)  News from our members
+ New member: l'Association Vaudoise des Directeurs de Chœurs
(Switzerland)
A warm welcome to the Association Vaudoise des Directeurs de Chœurs (AVDC) – the association of choral directors from canton Vaud! For the AVDC, membership means, among other things, promoting the Vaudois choral repertoire. It is also offering all its members full privileged access to musicanet.org via its own website https://www.choeur.ch/avdc.html.
The first fruits of this new collaboration came in November 2021, with the organisation in Lausanne of a Musica session that was attended by more than ten composers, publishers and choral directors.
+ Making Music
(United Kingdom)
Zoom event on climate change, 10.00 GMT on 18 February 2022
Sign up for free at https://www.makingmusic.org.uk/event/climate-change-spring-network

+ International Federation for Choral Music
(IFCM)
World Choral Expo 2022: Save the dates!
Lisbon, Portugal, 3-7 September 2022:  http://worldchoralexpo.com
For the second time, The Singing Network is partnering with IFCM to present EXchange! as part of the World Choral Expo 2022.

+ Fédération chorale Wallonie Bruxelles A Cœur Joie
(Belgium)
Namur en Chœurs "A city sings", 14-15 May 2022, Namur
A great opportunity to discover Namur's new Grand Manège concert hall! Around 40 choirs in the regional federation will also be giving mini-concerts all over the city. All details coming soon at https://www.namurenchoeurs.be

+ Choral Canada
Podium 2022, Toronto, 19-23 May 2022
Choral Conference & Festival: Reimagine, Rebuild, Reconnect.
If you can make it in person, you just have to be in Toronto!
All details: https://www.podium2022.ca/index.html

+ European Choral Association – Europa Cantat
Leading Voices, Utrecht (Netherlands), 27-31 July 2022
European Days for Vocal and Choral Leaders
A five-day program of workshops, masterclasses and presentations, and many other social, educational and musical events: https://leadingvoices.nl/

+ A Cœur Joie
(France)
Choralies of Vaison-la-Romaine, France – 3-11 August 2022
All details at https://choralies.fr/en/

+ FENIARCO
(Italy)
Fosco Corti International Competition for Choral Conductors – Turin – 21-23 October 2022
All details at https://www.facebook.com/feniarco/posts/4739547659496990

7)  Reminders:

HELP TO REFERENCE YOUR CHORAL HERITAGE ONLINE!
Musica International is a collaborative project that is run by and for people involved in choral singing. We need volunteers who want to share their passion with the choral community by taking an active part in the project. You can do this in many ways (such as inputting and checking records, translating, communication tasks).
Do not hesitate to contact us at office@musicanet.org.

You can now MANAGE YOUR OWN CHORAL HOLDINGS without needing to input all the data yourself. Just sign up for a "private field" in the Musica database and take advantage of all the information we already have, and all the power of our IT tools, to build up your own catalogue by simply adding your locations in your private field. The field will normally be accessible and visible to you alone, but you can also choose to share it more widely.


Are you responsible for a choral federation? We offer global privileged access to www.musicanet.org for all your members, from your website! An advantage which your choir directors will thank you for: https://www.musicanet.org/downpriv/Global_Privileged_Access_EN.pdf.


 We are also looking to establish a network of NATIONAL CORRESPONDENTS in all countries. Why not you? Even if you're unavailable to do this yourself, perhaps you know someone who could – in your national choral federation for example. As Musica International is an academic project, this could be a wonderful opportunity for a university professor, a music librarian or similar.
➡️
This newsletter may also interest your friends. Do not hesitate to distribute it widely, and invite them to
subscribe to MusicaMail
.
Follow us on facebook