Les sirènes (1911)
(Nous sommes la beauté qui charme les plus forts)
...à Madame Engel Bathori...
Edition
Type of material:
Full score
Description
Epoque:
20th century (1900-1949)
Genre-Style-Form:
Secular ; Choir
Mood of the piece:
poetic ; chromatism ; calm ; slow
Type of Choir:
SSA + SAA OR SSA + SAT (6 boy choir OR children OR women voices)
Soloist(s):
Soprano (1) (1 soloist(s) )
Instrumentation:
Piano (1 instrumental part(s))
Difficulty choir (incr.from 1 to 5):
3
Difficulty conductor (incr.from A to E):
C
Comment(s):
Literal and poetic English translation included. Brief biography of composer included.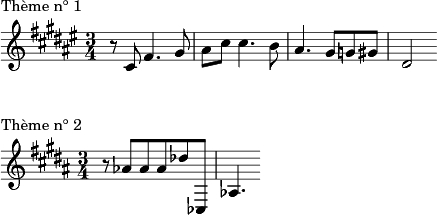 Alsace, France
Centre de ressources pédagogiques et artistiques
Les Dominicains BP 95 F-68502 GUEBWILLER Cedex I2.BUX/012