Songs from Gahu .- The Gahu (Greeting)
Say Adzo (Calling song)
Hoosey Yaa (Calling song)
Geleshi (Call to dance) (1995)
...Gahu: musique de récréation originaire du Ghana et du Togo.Elle se prête au chant, à la danse, aux percussions....
Edition
Ref. :
OCTB6826 (2 p.) , " Choral music experience "
Type of material:
Full score
Copyright :
Boosey & Hawkes
Description
Genre-Style-Form:
Secular ; Traditional
Type of Choir:
S (1 unison voices)
Instrumentation:
Percussion (1 instrumental part(s))
Instruments:
Percussion (1)
Difficulty choir (incr.from 1 to 5):
1
Difficulty conductor (incr.from A to E):
A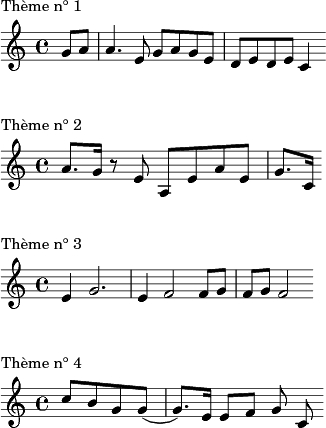 Namur, Belgium
CAV&MA (Centre d'Art Vocal & de Musique Ancienne)
Tel.: +32 81 71 16 21. . Email : bibliotheque@cavema.be
Consultable under : CAV&MA/F/ARM/12241